Anthony Weiner has been sentenced to 21 months in prison in a sexting scandal that some blame for Hillary Clinton's presidential loss.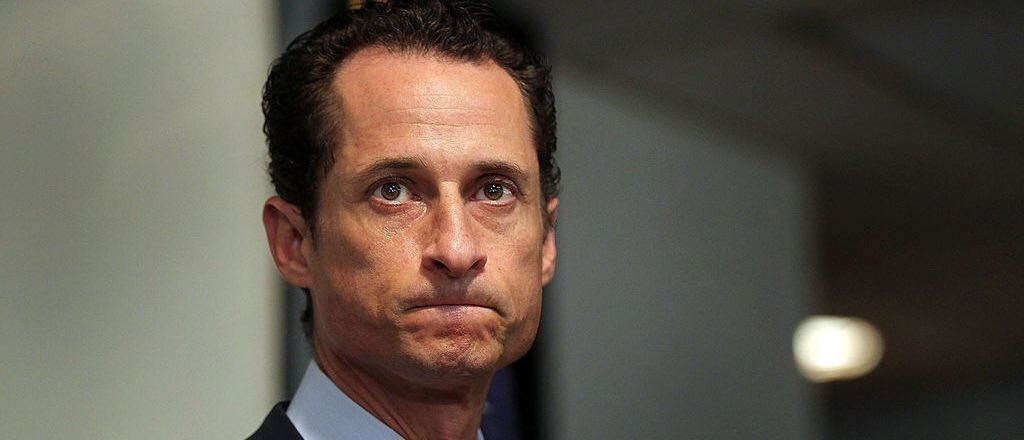 The former New York congressman had previously pleaded guilty to one charge of transferring obscene material to a minor.
He will also be under supervised probation for three years after serving his prison sentence, and will be a registered sex offender.
Weiner, 53, wept and held his head in his hands as the sentence was announced by Judge Denise Cote.
After the hearing ended he sat in his seat for several minutes and continued to cry.
He said nothing as he left the courthouse and must surrender to prison officials by November 6.
Before the sentencing Weiner had read a statement to the court, asking to be spared prison.
He told the court in tears that he had reached "rock bottom" and had been "a very sick man for a very long time."
Prosecutors said he broke the law by having illicit contact with a 15-year-old girl, including asking her to "sexually perform" for him in conversations on Skype and Snapchat.
Assistant US Attorney Amanda Kramer on had urged the judge to give Weiner a significant prison sentence to end his "tragic cycle" of sexting.
The Democrat's obsessive sexting habit not only destroyed his career in the US House of Representatives, but it also doomed his campaign for mayor and his marriage to Huma Abedin, a former aide to Mrs Clinton.
I
t also became an issue in the 2016 presidential election when then FBI Director James Comey cited emails discovered on a laptop used by Weiner to justify reopening the earlier probe of Mrs Clinton's private computer server just days before the election.
Lawyers for Weiner have said in court papers that he's undergoing treatment and is profoundly sorry for subjecting the North Carolina high school student to what his lawyers called his "deep sickness".
They also portrayed the girl as an instigator, saying she wanted to generate material for a book and possibly influence the presidential election.
Prosecutors responded that Weiner should be sentenced to up to two years prison for what he did, and his victim's motives should not influence his punishment.
They urged the judge to put Weiner's claims of a therapeutic awakening in the context of a man who made similar claims after embarrassing, widely publicised interactions with adult women before encountering the teenager online in January 2016.
The conduct "suggests a dangerous level of denial and lack of self-control," they said.
Weiner, wearing his wedding ring, seemed pensive just before the hearing began. His parents were in the courtroom but not his wife.
He and Abedin are currently going through divorce proceedings.