Dubai Police are investigating the death of two Filipino students aged 15 and 16 in an apparent case of suicide.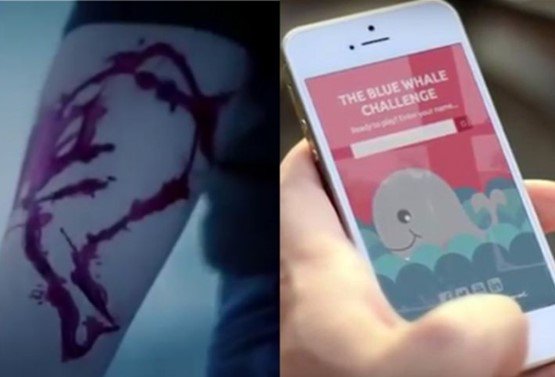 Two Filipino teenagers died after allegedly committing suicide a day apart. Sources close to the students are linking the death of the second victim to the controversial Blue Whale suicide challenge, although police have yet to confirm or deny this. Both were grade 10 students of the United International Private School in Muhaisnah. Police said both students talked about committing suicide on their social media accounts. A Dubai Police official told Gulf News: "Both students are from the same school but are not related. The girl hanged herself inside her room and the boy plunged to death from the eighth floor of his building."
The Dubai Police control room was alerted about a suicide incident in a shared apartment in Al Ghusais on Tuesday. Police said that the victim was depressed and had attempted to commit suicide in the past. A day later, a second suicide case was reported. "At 11pm, on Wednesday, we received another call about boy who jumped to his death in Al Ghusais area too. The boy was a very clever student and was an only child. The father couldn't believe that the body on the pavement belonged to his son," the official added. A team of forensic experts went to the place and police ruled out foul play. "He is a 15-year-old student and plunged to death while his father was asleep. The apartment door was locked from the inside and there was nobody with him. Initial investigation shows there is no criminal suspicion." The boy was from a well-to-do family and he had no financial or social problems. He was well known among his classmates, police said. "He shocked his family and friends with his death," the official added. Gulf News contacted the school administrators for comment but no official was available for comment at press time. Philippine Consul-General Paul Raymund Cortes declined to give more details as the case is under police investigation.
He told Gulf News: "The consulate-general is in touch with school administrators and are in contact with relevant local authorities on the subject." Meanwhile, parents have expressed their concern over the matter. The incident is being discussed in a number of whatsApp groups. B.L., mother of a senior high student at the school, said: "I'm scared for my daughter because I don't know how [strong an influence such online game] can have on a child. This [game] has to be stopped." "Both the parents and the school are responsible for the well-being of children. Perhaps they should be engaged more in sports and physical activities so their attention can be diverted from social media and if they are stressed or depressed, they have an outlet through sports." R.D., a mother of two aged 16 and 4, whose daughter studies in another Filipino school in Dubai, said the news is heartbreaking but is also an eye opener. "As soon as I heard about the incident, I immediately spoke to my daughter and made sure she is OK," R.D. told
Gulf News
. "If the suicide was indeed due to the Blue Whale challenge, we have a duty to our community to warn parents and their children. For me, this is a very alarming case. We must do everything to prevent it from happening again. But there's no guarantee. It can happen to anyone," R.D. said. Meanwhile, a team of officers from Al Gusais Police station went to the school and held an educational session for students; they were told about the circumstances behind their schoolmates' suicide; and provided mental support. Police said they are investigating a possibility of a twisted game behind the death of the students and urging parents to monitor their children's - especially teenagers - activities on the internet.
What is the Blue Whale game? The Blue Whale suicide game is believed to be an online social media group where administrators ask vulnerable teens to do self-harm and eventually kill themselves. It is reportedly responsible for hundreds of teen suicides worldwide, particularly in Russia. The harrowing suicide game demands players to do bizarre tasks to complete over 50 days. Curators of the game are assigned to exact peer pressure on players, mostly young children and teens. In June last year, a 21-year-old Russian Philipp Budeikin was arrested for allegedly being the mastermind behind the sick game. He has been charged with incitement to suicide of at least 16 schoolgirls.