On meeting with President Trump today, Nigeria's President, Muhammadu Buhari says: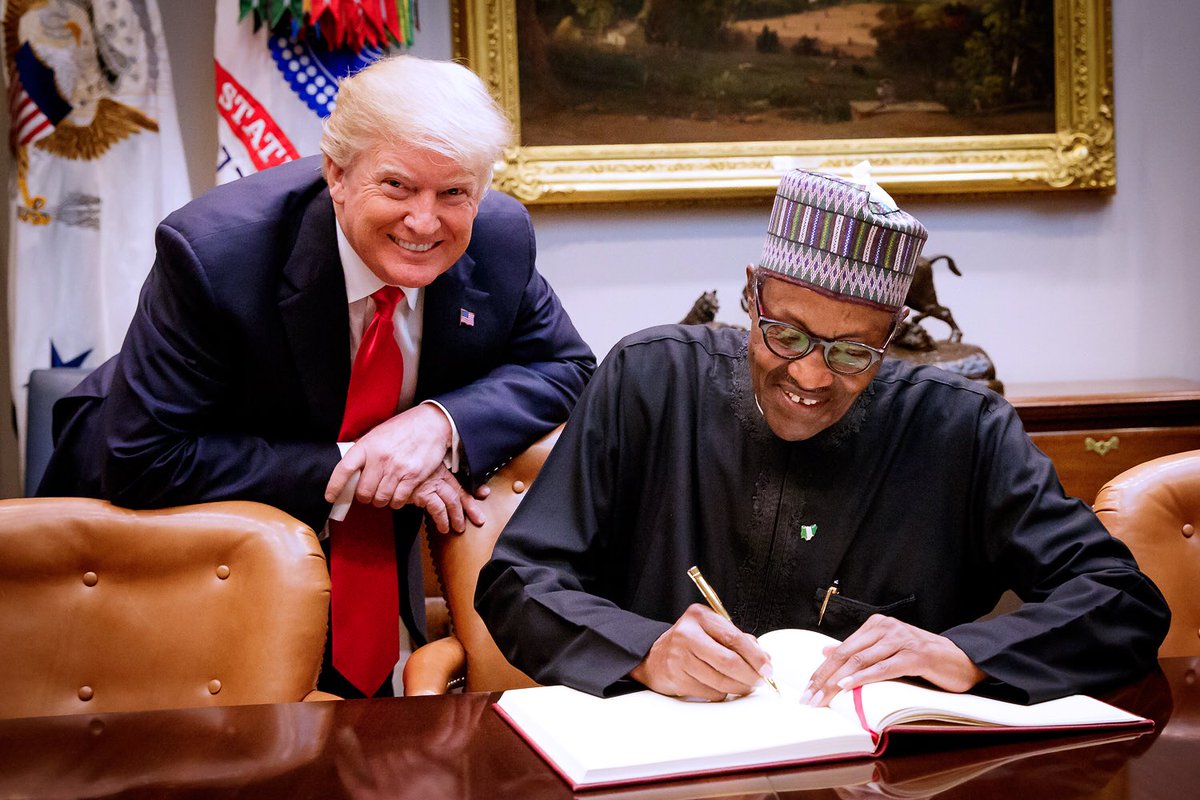 My meeting with President Donald Trump today (Monday, April 30) at the White House will provide an opportunity for reflection on the important relationship that Nigeria and the United States have forged over the last five decades of Nigeria's democracy. The United States was one of the first countries I visited after I was sworn in as president in 2015. It was a necessary trip, aimed at rebuilding what was at the time a troubled relationship between the two countries. I am pleased to note the success of the rapprochement; nowhere has the impact of this been more visible than in the remarkable progress we have made, with American support, in the fight against Boko Haram. Before my administration assumed office, the terrorist group controlled an area the size of Massachusetts, New Jersey and Connecticut combined. Today, they are a substantially degraded force, with a capacity limited largely to cowardly attacks on soft targets. The Global Terrorism Index report for 2017 indicated that the number of terrorism-related deaths in Nigeria attributed to Boko Haram dropped by 80 percent in 2016. An arms sales embargo imposed on Nigeria by the U.S. government during my predecessor's time in office has since been lifted. When President Trump and I spoke by telephone in February 2017, he expressed full support for the sale of U.S.-built A-29 Super Tucano aircraft to Nigeria, to boost the capacity of the Nigerian Air Force to respond decisively to the threat of terrorism and banditry. That deal has now been finalized. I expect that we will continue to enjoy similar levels of U.S. enthusiasm in our security cooperation.
Read the article in full
HERE
.
Watch: