This article was written by Uduak Oduok on her blog,
AfricaMusicLaw (AML)
.
Excerpts:
He has also released a song and music video titled 'Assurance' professing his love for Chioma and featuring her in the vide. (See videos at the end of this article). In response, his fans, especially his Nigerian fans, have done two things:
1. For the ladies, the majority have wished they had someone like Davido to give them "assurance" in the form of a Porsche or other fancy material things. The majority have also insulted Davido's "baby mamas" who fathered children out of wedlock but could not get Davido to commit to them. Davido has acknowledged two children from two women. He denies a third that claims he is also the father of her child.
2. For the men, the responses have ranged from hoping to afford the kind of wealth Davido has to give their own girlfriends "assurances," to cursing Davido for raising the bar so high, it is now impractical to follow. Given all the noise and pageantry, and especially for many women who are already fantasizing about wanting to have what Chioma has, I thought I'd just drop this article here so you all gain perspective.
What specifically did Chioma have to give up?
1. Image Rights: Davido made a song and video using Chioma's name, likeness, image etc. Most likely, Chioma did not sign any name and likeness contract with Davido for compensation for what will be an indefinite use of her image and likeness. This means if they break up, which is definitely likely given many relationships do not last, Davido will continue to use her image and likeness forever. It's his song, no be so? By the way, it is important to note that Nigeria's image rights laws are still in an infancy state and indeed do not afford the kind of protections we have seen in the UK, and the U.S. This, of course, further boosts my position that Chioma most likely did not sign such agreement with Davido.
2. Huge Royalty Fees: Chioma likes to cook and has an Instagram food page called Chef Chioma, her persona. If Davido decided to open a restaurant for her in addition to the Porsche he bought her and the birthday parties, it would still come nothing close to what Chioma has given to Davido i.e. the freedom to use her image and likeness, all in the name of his professed love, in perpetuity in his song and music video "Assurance."
Read the full article
HERE
.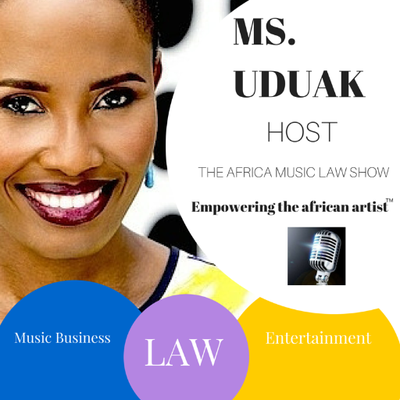 Uduak is a Nigerian-American blogger.
Culled From
Africa Music Law
.